Silvia Federici, Chto Delat, Babi Badalov, Ecoversities: Summer Sessions 2019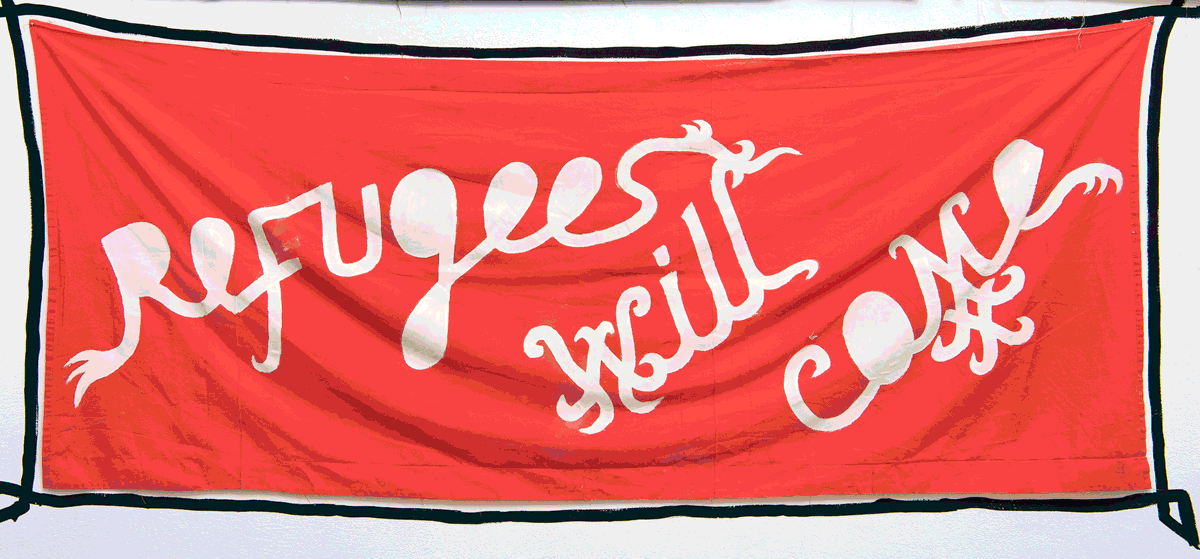 Session 1: The Time is Now. A time for the bodies. A time for care and reproduction of life. 
with Silvia Federici
June 10–16 at Art Lab Occupato, Borgo Rodolfo Tanzi, 26, 43125 Parma, Italy
Writer and feminist activist Silvia Federici together with The Feminist Research on Violence Platform, and women from different art fields, practices and backgrounds will gather to share experiences, feelings and processes resonating with Federici's experience, praxis and theory. Living together in the Art Lab Social Center, the group will focus on the concept of reproduction of life and the connection of systemic violence with current forms of capital accumulation. Discussing possibilities to reorient our collective power and transform the forces that shape us, our bodies, and our lives, The Time is Now is a way to open potentials for new relationships, centering on radical care, reclaiming the commons, and unscripting the social order in our own bodies. It is an occasion to reinforce affects, and share capacities of resistance, creativity, action and vision.
Session 2: People of Flour, Salt and Water. Slow orientation in Zapatismo #2: Qualche Favola Italiana.
with Chto Delat
June 17–30 in Castiglione d'Otranto and Lecce, Apulia, Italy
Saint Petersburg based collective Chto Delat will continue their long-term militant and artistic research started in 2015 with A Slow Orientation in Zapatism, exploring the influence of Zapatista's politics and poetics, beyond the original context of their struggle in Chiapas, Mexico. A collective study of some early texts of Subcomandante Marcos with a group of refugees and asylum seekers, artists and activists will result into an investigation in the form of a learning-film. Through somatic, dance and vocal exercises, living together, and filmmaking, the group will resonate with aspects of Zapatismo, re-imagining a politics of the everyday, and forms of autonomy and solidarity to undo the neoliberal pervasiveness in every sphere of life.
Session 3: Refugees Welcome, Refugees Will Come.
with Babi Badalov
August 20–31, Casa delle Agriculture, Castiglione d'Otranto, Apulia, Italy
Artist Babi Badalov will lead a participatory workshop on mask-making and a collective mural painting with a mixed group of social workers, people in the refugee struggle, and youth from Casa delle Agriculture. Part of a long-term support to this collective of organic farmers, using storytelling, story-placing, and visual self-representation, the work aims to center those thriving against land enclosure, forms of displacement and exploitation. It also celebrates land defenders, the Indigenous resurgence worldwide, and those who fight for a more just, equal, and non-extractive relationship with both human and non-human species.
Session 4: Ecoversities European Regional Gathering 
with Ecoversities Alliance
September 8–15, Fondazione Lac o Le Mon, San Cesario di Lecce, Apulia, Italy.
The Ecoversities Alliance is a trans-local community of transformative learning spaces from around the world, working together through international gatherings, learning exchanges, campaigns, workshops, journeys, film festivals, and publications. Committed to re-imagining forms of education that cultivate human and ecological flourishing, and to learn from/ within/ beyond diversity, the European Gathering will be an occasion to cross-pollinate and strengthen the relationships within this region, and plan more specific actions in response to the political scenario emerging in the European countries.
The full anauncement at Art& Education page please find here